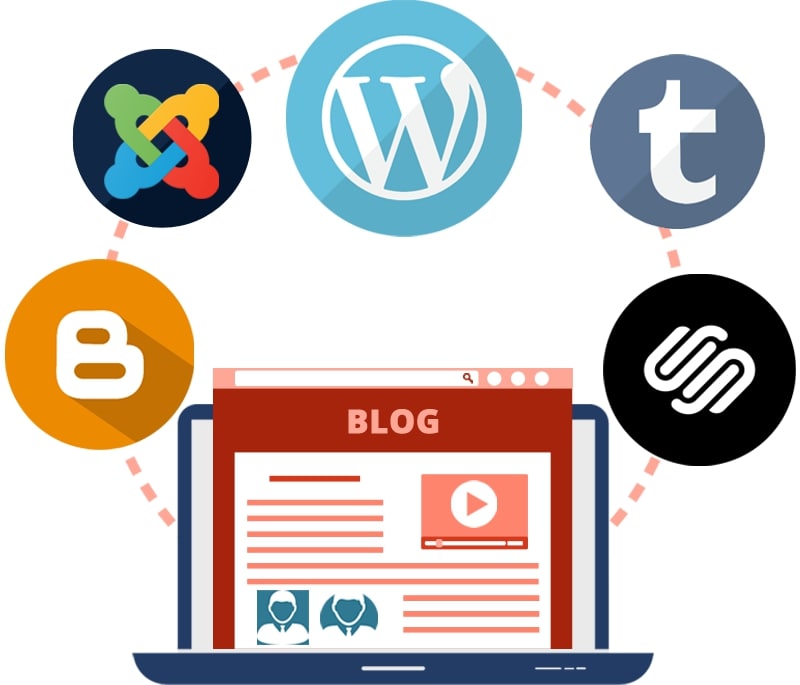 With so many people engaging in different online platforms today, it is only natural if you show interests in joining them, too. If you love to write or just want to share something with everyone, then you probably know that the best venue is the internet.      

The good news is that there are a lot of online resources and platforms available. But the best part is; many of them are for free. The only thing you have to do is access these platforms when you have the time and take action.   
Now, if you've been thinking of creating your own blog, then the best way is to start with the free platforms. They are great training spaces, especially if it is your first time blogging. There is no need to spend money, and you have the chance to make money out of it. So, let's discuss four of the top free blogging platforms that are available for your use.   
Wix (https://www.wix.com/start/blog)
Starting the list is Wix, a popular "drag-and-drop" blog and website building platform. It offers more than 500 well-designed templates and an array of tools and features. The templates are mobile-responsive, allowing you and your visitors to access the website on the different mobile devices. Once you register on Wix, you get a free account with 1GB bandwidth and 500MB of storage. Currently, the platform has over 100 million users, most of which employ Wix for blogging purposes. You can also opt to avail for premium plans to use its advertising tools and features.    
WordPress (https://wordpress.com/create-blog/)
When it comes to free blogging platforms, WordPress will never be left out of the list. As a matter of fact, this free blogging platform hosts nearly one-third of the internet. And why wouldn't it be? WordPress allows you to create a blog that you can customize according to your preferences. Besides that, many website hosting platforms and services provide a WordPress one-click installation for free. More details about this feature are available for you on WordPress.org.  
It is usual for first-time bloggers to get a bit confused or be overwhelmed when using WordPress, at least at the beginning. However, this blogging platform is an excellent choice for aspiring bloggers who look for usability and customization. But due to its popularity, you might be a bit annoyed by the presence of its various banner ads formats, which are found everywhere on your free pages (as also seen on digital marketplaces such as Click2sell.co). That's one of the main disadvantages of using WordPress for your blogging adventures.             
Weebly (https://www.weebly.com/)
If you only want to create blogs and not bigger-scale websites, then Weebly is definitely a top pick. Similar to Wix, Weebly's website (and blogs) builder platform utilizes drag-and-drop tools to help you create new pages in a much easier and faster fashion. Aside from those useful features, you have access to its numerous free themes, customizable layouts, and sharing tools so that your posts will have a wider reach.  
Blogger (https://www.blogger.com/)
Hosted by Google, Blogger is another top free blogging platform that offers a straightforward, easy-to-use interface for creating a blog, ideal for first-time users. It was launched by Pyra Labs in 1999, making it one of the earliest free blogging sites. But in 2003, Google took over Blogger and redesigned the website like how it is shown today. To access it, you only need to have a Google account; then you are set to go and create your first blog.